H34N Series - Full Function ATM
H34N is a though-the-way full function ATM. Our full function ATMs offer you unparalleled performance and flexibility, with rich functionalities including high-capacity banknote dispensing, intelligent cash and check deposit, envelope deposit, barcode scanning, statement printing, and other value-added functionalities. Not only does it carry out self-service transactions that are popular today, but the series also has a modular design that makes it easy for your any future upgrade.
High Reliability and Performance
The H34N series keeps serving your customers with a wide range of transactions under all weather conditions. Built-in anti-skimming solution, security cameras and DVR guarantee a more secure transaction environment. Our H34N Series exhibits high capacity and outstanding performance. Dispensing up to 60 notes per transaction at a speed of 7 notes per second, with 4 cassettes and a total storage of 12,000 notes, the H34N series is designed to easily handle the highest of transaction volumes.
Intelligent Deposit
The integrated cash and check acceptor achieves cash and check mixed deposit, delivering fast and reliable deposit transactions for any scenario with high check and cash volume. This intelligent and automated solution enables 4,000 sheets of media storage with 50 to 100 media deposit per transaction.
Supports up to 128 denominations.
Flexible Scalability
With the unrivaled level of functionalities and flexible configuration, the H34N series delivers value-added services like utility payments, card top-up, coin dispensing, statement printing and non-cash media dispensing. These new applications will extend normal banking channels and can be used to generate extra income for 3rd party payment solution providers. Customization to your ideal configuration can be easily achieved on the H34N series, to realize the full potential of your strategies.
Options
Core i3/i5/i7
Up to 16G RAM
Dual HDD
Banknote & check acceptor
Coin dispenser
Touch screen
DIP card reader
Card return on power failure
Contactless card reader/writer
Journal printer
ADA audio
Check processor
Barcode Scanner
A4 statement printer
UPS
CEN L safe
PIN pad shield
Electronic lock
DVR surveillance system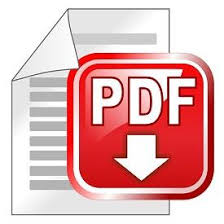 Download Brochure