Mobile Sales & Distribution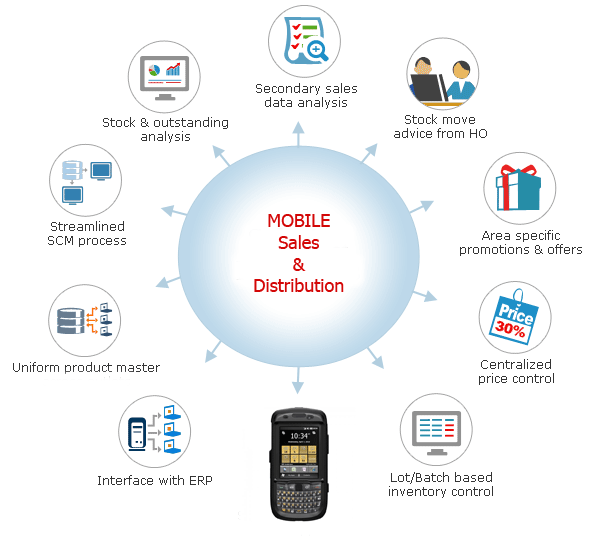 Our Mobile Sales & Distribution application has simple, intuitive, user friendly and easy to use interface. Rich in functionality regarding mobile sales, goods return, customer payments, customer visits, customer orders, direct sales, pre-sales, vehicle inventory management, product's barcode features etc.
Key Features:
Rich and fast data: Provides very rich details information in a very fast way resulting in better performance and higher efficiency.
Integrated: Mobile Sales Software application can be integrated with many other back-end systems like ERP systems, CRM systems or both.