H22V Series - Cash Dispenser
Inheriting reliable performance and outstanding serviceability of GRG ATMs, the H22V series bulk cash dispenser are designed to bring down deployers' cost and enhance self-service satisfaction. The continuous technological innovation of GRG makes H22V series the unrivalled ATMs to meet the diverse and dynamic market requirements.
Superb Performance
H22V series contain the latest self-developed cash dispensing core module under strict quality control and life-cycle management. With a large capacity of 14,000 notes, H22V series reduce the need for replenishment and come out to be an ideal choice for high-volume locations.
Widest Scalability
With a long list of revenue-generating, added value services available and multi-functionality, H22V series offer advanced functionality whilst being fully configurable to fit your specific application and meet your changing needs.
Comprehensive Security
Outstanding security features of H22V series largely enhance customer confidence and provide their reliability in every market installed: anti-manipulation dispensing shutter, EMV certified anti-skimming card reader, biometric solutions and configurable 4-ways surveillance cameras, are all to address security concerns and maintain the integrity of your system.
Convenient Deployment
H22V series are designed with cost optimization in mind. It is the most compact ATM in its class to fit into tight spaces and reduce transportation cost.
Cost-effective Maintenance
Robust construction, smart and modular design makes H22V series the utmost usability and allows quick shifting of modules and components. Remote download of log file, graphical testing application and Offline Diagnostic System realize efficient maintenance and bring down maintenance visit frequency.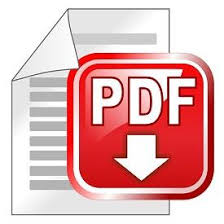 Download Brochure