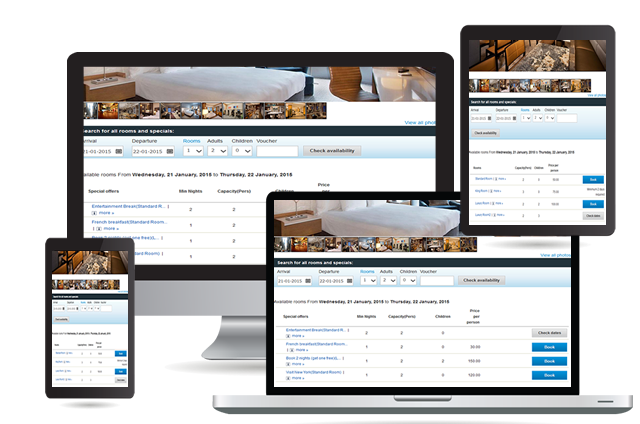 Take advantage of multiple configuration possibilities and features to take full control of your reservation site and also to provide the best client experience. We include options for everything from the smallest detail to the biggest features. You're in charge!
Clean & Simple Administration. We've gone a long way to create a good user experience, from layout to design and architecture.
Multiple Configuration & Features Personalize your extension with the help of multiple configuration options that will make your site look the way you want it! We provide multiple settings in general application settings to allow full control of functionality and display.
Single Details Page. Every detail a lodging facility could want is located on one page. Location, facilities, services, availability, contact info, web and social links, pictures, tags and more.
Google map with accommodation listings. Finding/Setting an accommodation location hasn't been easier. You have the possibility to define the exact location by clicking on the map or by entering the latitude & longitude.
User Generated Ratings and Reviews. Give clients a reason to come back to your site again and again and again with user reviews. Stays are rated based on multiple criteria, which you can define.
Powerful Reporting. The available reports are built to give a better insight on how your lodging facility performs. Adjust rates, create offers, offer discounts, it's all up to you.
Social networks integration. Social networks are an import aspect of marketing that you cannot ignore. We allow the integration with Facebook, Twitter & Google+
Skinning. We've integrated several skins in our module and extension. This allows you to change/modify the way your reservation screens are displayed in an easy way.New skins are loaded automatically.