Multimedia Kiosk - New Era in Public Interaction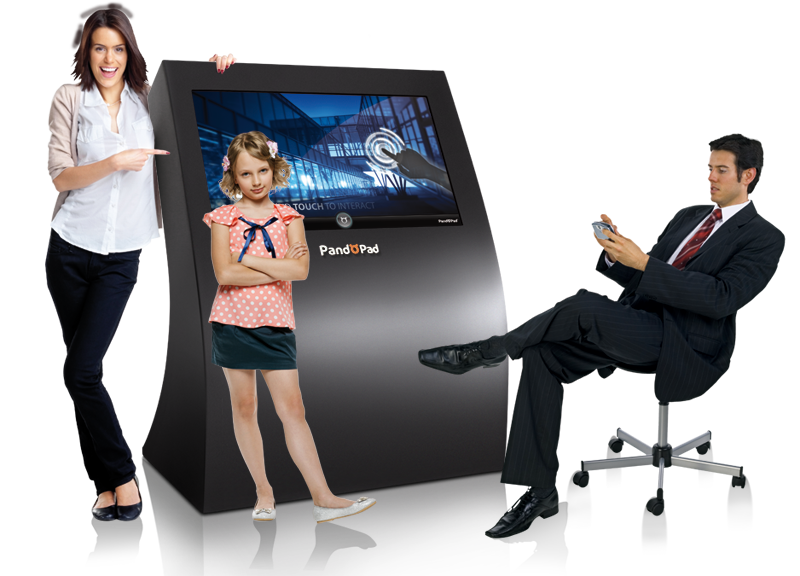 PandoPad is a uniquely modern DOOH (Digital Out of Home) interactive and non-interactive Digital Signage solution for entertainment, information, communications and advertising in public places. Regardless of your industry, PandoPad will help you deliver your message to your target audience.
Designed for More
Each PandoPad owner can use it for a multitude of purposes, reaching out to their target audiences in many ways. They can use it to provide information, education, entertainment, communications, publishing, market research, presentations, to gather intelligence, to sell something, or for some other form of interaction. PandoPad is flexible and easy to manage
Interactivity
PandoPad's modern user interface responds to touch, is intuitive, logical, fluid, and features smooth transitions – just like modern tablet computers. Whilst designing it we made sure that PandoPad can be used by everybody, regardless of their age, technical skills, or physical abilities.