H68N Series - Cash Recycler
The H68N series is comprised of cutting-edge cash recyclers, which shift heavy counter transactions to selfservice zone. Cash recycling technology requires less cash replenishment volume, reduce cash in transit service frequency and therefore significantly cut down the TCO of ATM operation for banks. Designed for large volume cash processing capability, the scalable configuration of H68N series enables the machines to provide more value-added services to customers, such as currency exchange, bill payment, card dispensing, coin dispensing as well as biometric solutions.
SeNT Serial Number Tracking
Featured with the OCR (Optical Character Recognition) technology for cash tracing and tracking, H68N series is capable of recording the serial numbers of notes in and out of the machines, providing support for account reconciliation, fraud and cash shrinkage management for the financial institutions.
Non-stop Incentive
H68N series can deliver value-added services like currency exchange, utility payment and coin changes dispensing in many applications to extend banking channels, and bring more profit to banks.
Optimized Configuration
H68N series is able to configure for cash deposit only, cash withdrawal only, cash deposit & withdrawal and cash recycling, provides zero upgrade cost solution for banks. Easily adjustable to required settings subjecting to local regulations and transaction rules, optimal customization to meet customers' expectations.
Unrivalled Innovation
Seamless and intelligent cassette exchange between H68N series and other GRG deposit machines, delivers cost-effective yet advanced and secure service for customers. The intelligent and unified cassette in the H68N series backs up an end-to-end solution to build up a multi-parties' management platform.
Premier Security
Auto cleaning of sundries and foreign objects detection design in cash slot enhance the security of transaction on the machine. Optional security cameras and DVR provide comprehensive transaction monitoring service for bank customer. H68N series is able to configure with GRG SECOne solution, which is a security software based on white list strategy to protect the system and files from software attack.
ECB Compliant
ECB Article 6 compliant, capable of note authentication, sorting and tracking subjecting to banks' requirement.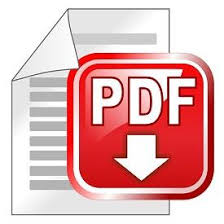 Download Brochure