System Integration & Consultancy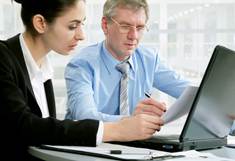 System Integration. Starting from 2010 Symmetric has completed successfully several project as System Integrator using multiple source system making these working as a single one. Starting from single sign on reducing the time(cost) of entering the data in different system and lowering possibility for mistakes .
Consultancy. Symmetric Group from its creation has invested a lot in knowledge of is consultants and now we have the potential in the Albanian market to deploy our expertise were is needed .Our service is offered in different fields as Business Process Optimization or Business Process Re-Engineering .By studding the processes of our customers and discovering how they interact with each other, our consultants have found some new model which are optimized from the previous model and make the customer work more effectively and with a lower cost .