P2801 Series - Intelligent Deposit Machine
P2801 series is comprised of high speed and large capacity cash deposit machines with state of the art technologies like banknote validation, sorting, and serial number tracking. It is the ideal solution for retail back office deposit, bank branch teller automation and CIT resource optimization. Delivering more efficient and secure service, P2801 series can be applied in any scenario with big volume cash transactions, such as banking branches, super markets, gas stations and casinos.
Intrinsic Performance
With high capacity and excellent performance, P2801 series authenticates and sorts up to 500 notes/bunch with continuous cash loading, 8 notes per second and safe keeping up to 10000 notes.
Premier Security
UL291 Level 1 safe, built-in fraud resistant card-reader for user identification, optional vibration alarm and remote software solution, guarantee 100% transparent cash handling for retailers and CIT companies.
Unrivalled Innovation
Seamless and intelligent cassette swapping between P2801 series and other self-service terminals, delivers cost-effective and secure service for customers. The intelligent and unified cassettes supports an end-to-end solution to build up a multi-parties' management
Intuitive Design
Ergonomic design with compact footprint and favorable height combined with a user-friendly LCD touch screen. Front and rear maintenance available
SeNT - Serial Number Tracking (Opt.)
Featured with the OCR technology, Serial Number Tracking for cash tracing and tracking, P2801 series is capable of recording the serial numbers of each deposited note, providing support for account reconciliation, fraud and cash shrinkage management for financial institutions.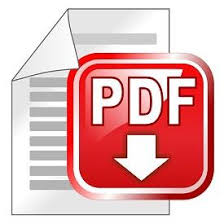 Download Brochure